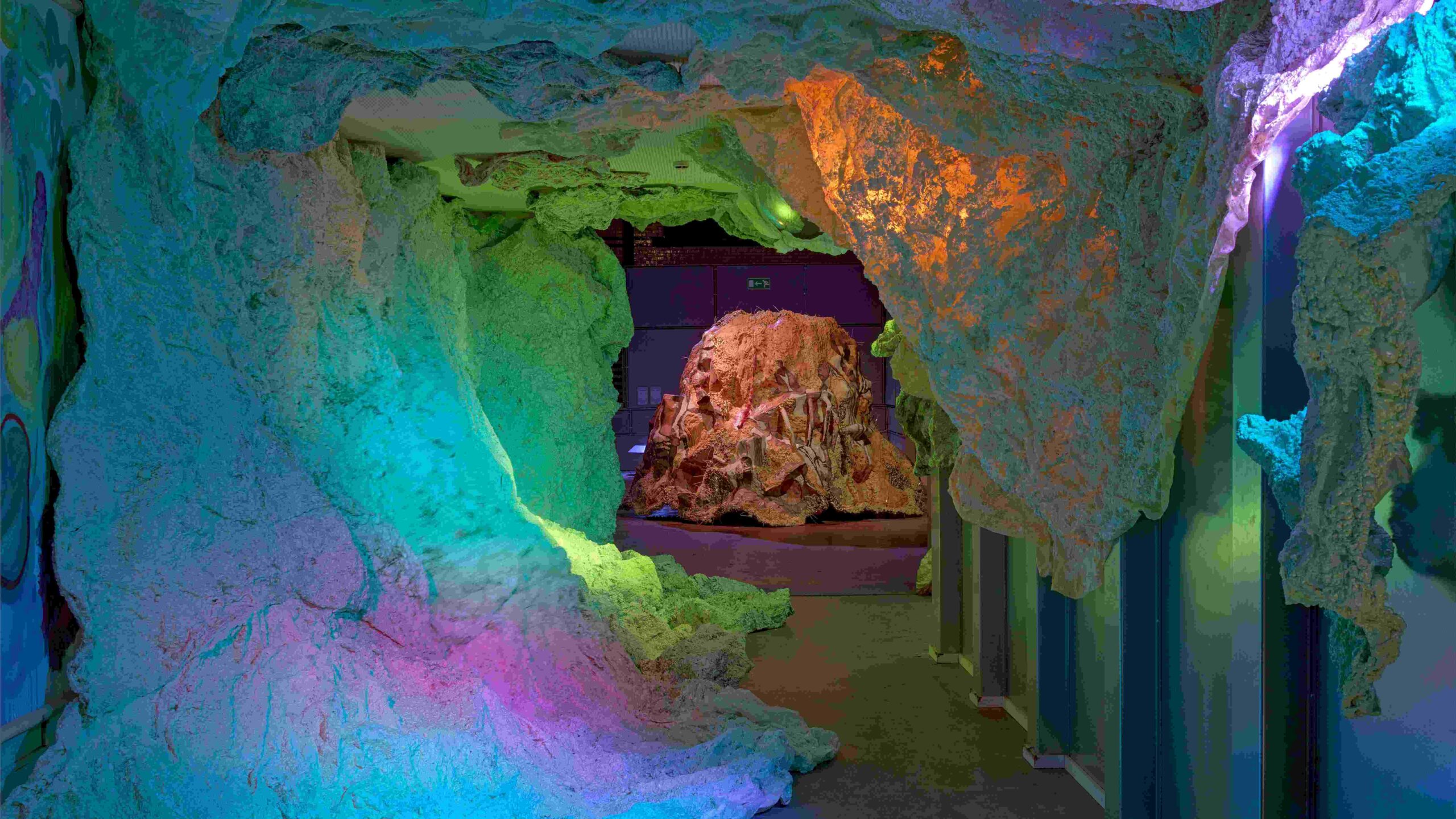 Mette Sterre
Seapussy Power Galore – Abcession (If You Don't Know, You Don't Grow), 2021 (installatie)
This organic installation activates all your senses. You step into an environment that physically embraces you as if you were being swallowed or slowly dissolved into a bloodstream. It is a place of transition in which you cannot help but experience an exchange with a strange yet familiar environment that breathes, groans and vibrates. Afrofuturistic science fiction novels were an inspiration for this intoxicating world, in which even the walls are hungry, and non-humans roam around, illuminating the erotic power contained in everything: objects, nature and the other.
---
somatic exercise
Breathing – Erotic breathing.
Text is coming
Homework – Core Fantasies.
Text is coming