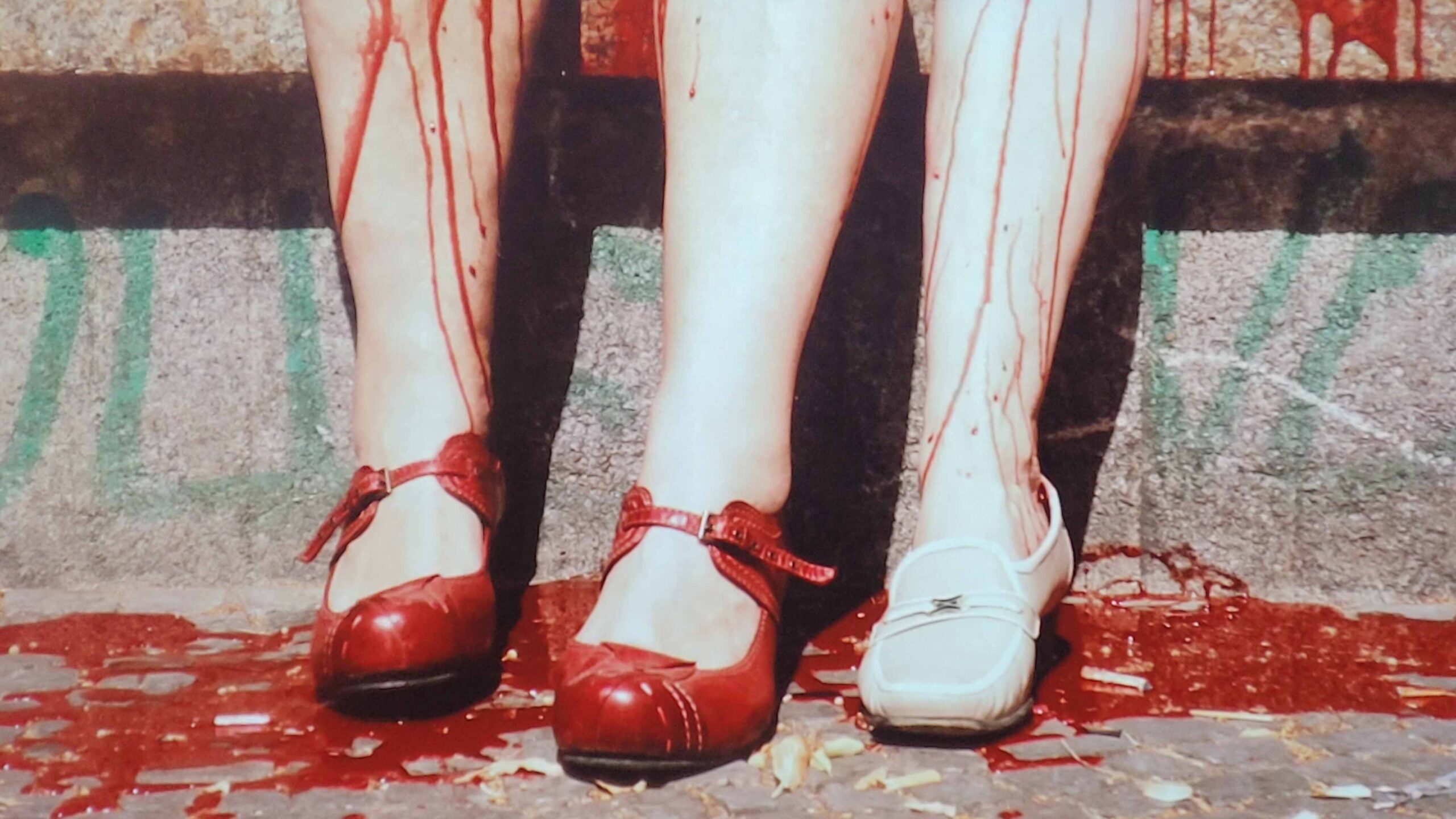 Pauline Curnier Jardin
Qu'un sang impur, 2019 (film, 16:05 min.)
Qu'un Sang Impur began as a loose remake of Jean Genet's "Un Chant d'Amour" (1950), a homoerotic love story between inmates in a prison, under the yearning watch of a sadistic prison guard. In Curnier Jardin's film, shiny young male bodies are replaced with post-menopausal women, who celebrate their erotic power after shedding the patriarchal construct which places them 'of the market' (as author Virginie Despentes would say). Having escaped the endless reproductive loop, the artist ascribes a special power to this stage in a woman's life, uncoupled from being an object of desire. In their moment of need, they bleed again.
---
somatic exercise
Breathing – Erotic breathing.
Text is coming
Homework – Core Fantasies.
Text is coming